Zirconia
ジルコニア
What is Zirconia?
ジルコニアとは…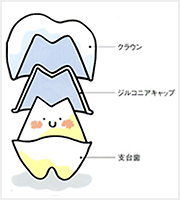 Zirconia (zirconium oxide) is a lightweight and high-strength advanced ceramic material.
Because of its durability, it is also used for the outer wall of space shuttle and artificial joints.
While zirconia is famous as an artificial diamond, in the dental industry it is getting attention as the ultimate aesthetic material.
The materials mainly used in conventional prosthetic treatment are the resin, metal and ceramic. However, the resin discolors, metal has a problem of aesthetic aspects and metal allergy, and ceramic has limitation in terms of strength. Zirconia is then introduced as a material that can cover the disadvantges of each of these materials.
By using zirconia, It has become possible to provide a prosthesis with both esthetic and health aspects, even for molars and bridges that traditionally could not use ceramics in terms of strength.
Type of Zirconia
取り扱いジルコニア
Pure Zirconia
We use 100% Yttria-stabilized zirconia. Coping and frame parts are created with CAD / CAM, and porcelain is formed with either built-up or overpress technique.
With our service, you can choose the type of CAD / CAM, porcelain brand and formation techniques.

CAD/CAM Systems




Porcelain Brand


| | |
| --- | --- |
| Application | Single crown / Bridge for 2 to 3 tooth lost |
Product of Ceramic Factory Tokyo
当社の製作物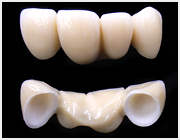 Zirconia frame with a bridge for multi tooth lost

Click here to send us inquiry and order ≫
All-Ceramics
オールセラミックス
All-Ceramics of Ceramic Factory Tokyo
オールセラミックスならセラミックファクトリー東京
Each all-ceramic product has its advantages and disadvantages. Ceramic Factory Tokyo offers various all-ceramic product types and applications for you to find the best match to your case and request. We also provide consulation by our technical experts and a sales representative to the doctors who wish to start all-ceramics. Please feel free to contact us.
Types of All-Ceramic Crown
オールセラミッククラウンの種類
Alumina Coping
Alumina coping is an all-ceramic crown composed of a coping created with aluminum oxide, and building porcelain on the top.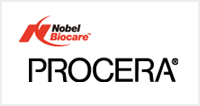 Scan the abutment tooth, and send the data to Sweden. Create a coping at the Swedish center and ship it to Japan by air. The building up of porcelain is done at our laboratory.
Strength
600Mpa
Application
Aesthetic restoration by single crown
Press
Press is a manufacturing method of pouring material into mold. Because the buildup is not done by a technician, its aesthetic appearance is limited to some point.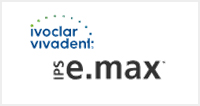 With the end of sales of Empress system, e.max series is newly introduced. To explain the difference simply, e-max press increases the bending strength to 400 Mpa from 350 Mpa of Empress 2.
Strength
400Mpa
Application
Single crown / inlay / onlay
Product of Ceramic Factory Tokyo
当社の製作物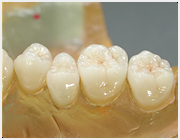 Aesthetic restoration by all-ceramic crown

Click here to send us inquiry and order ≫
Implant
インプラント
Implant Upper Structure
インプラント上部構造
Ceramic Factory Tokyo offers to make a crown, bridge, abutment processing and custom abutment production corresponding to each implant manufacturer.
Applicable Implant System











Please feel free to ask us about other implant manufacturers.
Available Coping / Frame Material


Available Porcelain Brand



Product of Ceramic Factory Tokyo
当社の製作物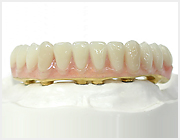 Implant Upper Structure

Click here to send us inquiry and order ≫